Management
Valeriy Shmidt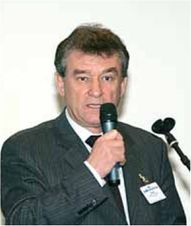 President

In 1960 graduated from the Dnepropetrovsk Institute of Transport Engineering with degree in engineering of railway bridges and tunnels, and in 1983 graduated from the Academy of National Economy under the USSR Council of Ministers. After graduation he worked as a foreman, engineer and senior engineer in different construction companies and then in 1986-1994 headed Mostostroy-10 trust. In 1994 he went to Moscow, where he worked as head of one of Transstroy Corporation divisions. Many successful projects were held with his direct participation. He was awarded orders and medals of the USSR and Russia. Valeriy Schmidt is Honorary builder of Russia, honored builder of Moscow, Honorary transport builder, winner of gold medal of Shukhov and medals of Melnikov Transport Academy. He is a member of the International Association for Bridge and Structural Engineering (IABSE), Chairman of the Russian National Group of IABSE.
Sergey Mozalev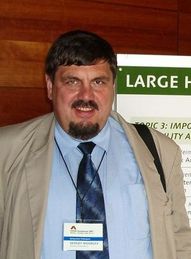 Vice-President and Executive Director


In 1978 graduated from the Moscow Automobile and Road Construction Institute (MADI), specializing in bridges and tunnels. After graduation he joined Mostotrest. He was involved in construction of number of bridge structures. In 1983 - 1986 worked in Vietnam at several bridge and hydro technical projects. After returning from Vietnam joined Glavmostostroy (Bridge Construction Administration of Ministry for Transport Construction of the USSR). In 1992-1998 worked as Mostotrest's representative in Turkey/deputy director of bridge construction company. Since 1998 he works in different subsidiaries and main office of Mostotrest. Sergey Mozalev is Honorary builder of Russia and member of the International Association for Bridge and Structural Engineering (IABSE), Secretary of Russian National Group of IABSE. Sergey Mozalev was active in numerous scientific and organizing committees of IABSE's symposia and congresses
Sergey Veitsman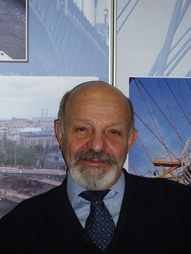 Chief editor of "World Bridge Construction"
Graduated from Moscow State University of Railway Engineering (MIIT). After graduation he joined Giprotransmost design institute, where from 1957 to 1964 was actively involved in designing of major bridges in the USSR. In 1964 he joined Mostootryad № 4 (Branch of Mostotrest) and participated in the construction of number of bridges. In 1970 Sergey Veitsman defended his thesis on "New thin-walled structures of highway concrete bridges". In 1972 he was appointed director of Beskudnikovskiy bridge concrete structures plant(Branch of Mostotrest), where he worked until 1979. Later he joined Mostotrest main office and worked at several positions. Sergey Veitsman has 9 inventor's certificates, has developed a large number of technical innovations, published over 60 articles in "Transport Construction", "Concrete and reinforced concrete", "Highways" magazines and others. He is an Honorary transport builder.

Printable version